Miss Bianca Stone is a notorious fetish artist and online dominant femme.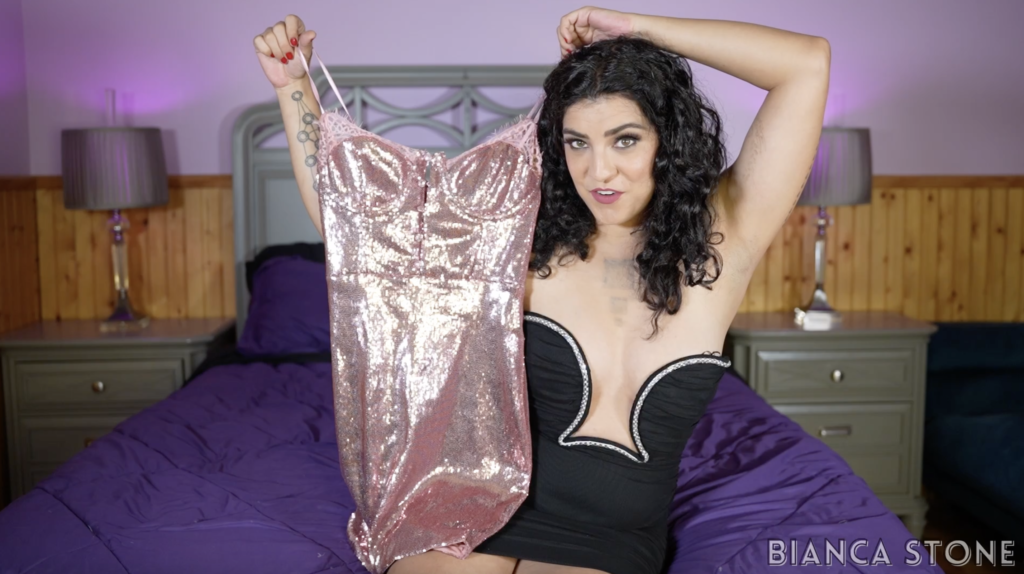 I have been active in the adult industry since 2009 when I did my first hairy shoot for ATK. In 2012 I did my first shoot as a submissive for Kink.com. In 2016 I launched my online FemDom brand and clip sites. I love seeing how the adult industry has changed for the better and I like to think of myself as part of making waves in the process.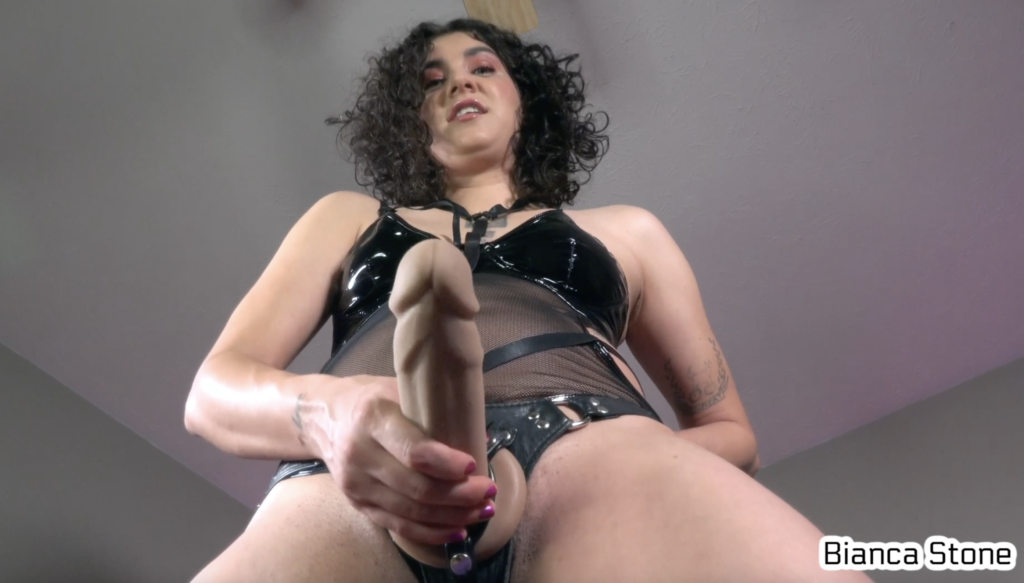 I believe every adult needs safe and non-judgmental outlets for their true sexuality. We live in a culture that doesn't always make it easy to be true to who we are free from discrimination. My goal is to create a container where my clients can escape and feel seen with someone who understands.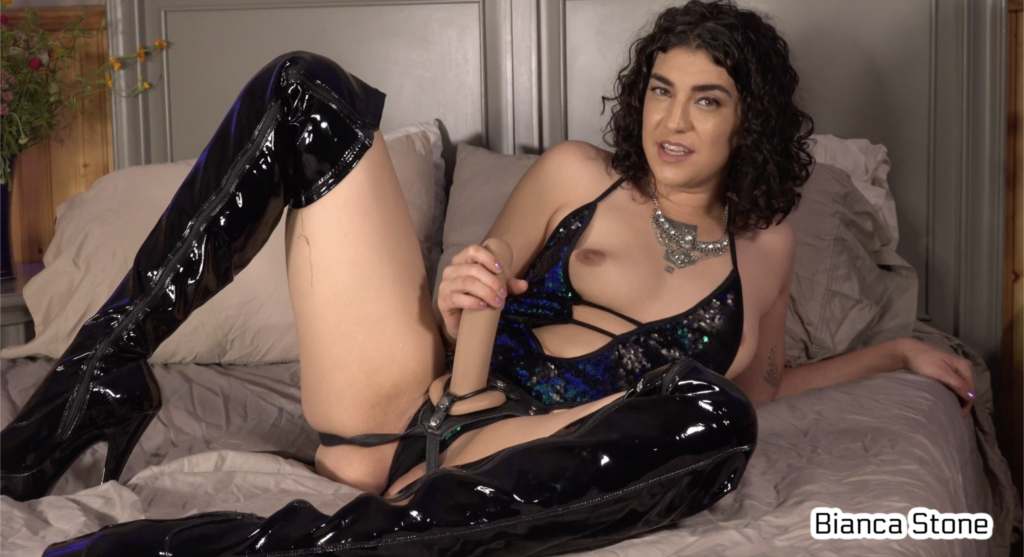 I am primarily an audio and video artist plus phone sex operator, and remote BDSM dominant femme AKA a "Fem Domme". I often stray from using the term Dominatrix to describe myself because I do not offer in person sessions at the moment. You are welcome to contact me for a custom content order, call, or text me on my lines to introduce yourself.
Who is Miss Bianca Stone?
I was born and raised in the North Shore suburbs of Chicago but have lived all over the country including cities such as Oakland, Santa Cruz, San Francisco, Las Vegas, and Seattle. During the pandemic, my wife TS Mandy Mitchell and I decided to move to the rural South and purchase a 15 acre farm. These days my time is spent gardening, reading, going back to school to finish my undergraduate degree, and being with my LGBTQ community. I have been involved in the adult industry on and off for 14 years and see myself as a "veteran" though I have only done so many mainstream shoots before I decided to start my own entertainment corporation and go fully independent.
What drew me originally to the adult industry was seeing how free and sexually liberated its workers tend to be. At the age of 20 in 2009 I was exploring my sexuality and felt completely comfortable with my exhibitionist side. I was living in Santa Cruz and hairy fetish producers for ATK were regularly coming to the area to shoot hairy college women. I got my first shoot through a Craigs List advertisement back when that was still possible and the rest is history.
When I moved to the Bay Area in 2011 I started to work for indie queer and feminist porn companies such as The Crash Pad, No Fauxxx, and Indie Porn Revolution. I loved branching out of the hairy market to explore my true fantasies. Soon after, I was recruited by a talent scout at Kink.com and asked to come interview for performance work. Working at the Armory in San Francisco for Kink was unlike anything I had ever experienced. The opulence of the castle mixed with the eclectic atmosphere of performers and crew was an experience I will never forget. I got to explore some of my filthiest fantasies as a submissive and was even shaved live on cam for Electro Sluts. Some of you to this day still enjoy watching my old submissive scenes and I love knowing this. Despite working as a dominant today, It doesn't bother me at all that I still have fans of my submissive work.
So what made me decide to become a dominant femme and give up submission? Really it came down to pain and psychology. For a while I loved experiencing pain, but as I got older the joy of receiving pain faded. Once I stopped bottoming I realized that I never really had a "submissive" mindset to begin with. I liked the performative work of doing submissive shoots as I see myself as an actress, but in my personal life I don't necessarily crave being someone's slave. In fact, I was mostly just a bratty bottom! Once I learned more about myself and matured I decided it was time to be more true to who I am in my professional life so I embraced the Female Supremacy lifestyle.
Today, I identify as a bisexual switch but I prefer when I bottom to be with women as a lesbian and dominate men in more heterosexual dynamics. I truly see myself as a Goddess who demands that men get on their knees for. I love wielding my strap-on on a willing anal bottom no matter their gender. I also like to get fucked but only with those I am truly attracted to whose cocks can actually satisfy me. I love that I have experience as a sub that I bring to the table as a dominant. In the future I hope to develop my in person skills for rope and predicament bondage and become a more technically skilled BDSM practitioner.
Today, I love engaging remotely in a range of kinks and fetishes listed here on my website. I am not afraid to verbally humiliate a sub over the phone and make them do degrading things for my amusement. I tend to have a knack for getting men to be more in touch with their feminine sides and crave sissification. My ass is so juicy and my strap-on cock so large I love to make subs worship my assets. I have been known to make subs weak enough that they crave giving me large sums of money. But best of all, I am happy to just talk about life and get to know people as a non-judgmental party. I have close relationships with my remote submissives and some I have been talking to for over 5 years.
That's all I'm going to say about myself for now. I like to leave a little space for mystery so you will be intrigued to call or text for more. Feel free to send me an e-mail if you have any questions pertaining to my services and I will do my best to answer in a timely manner.